5 tastes from around Plett
Posted on Tue July 20, 2021.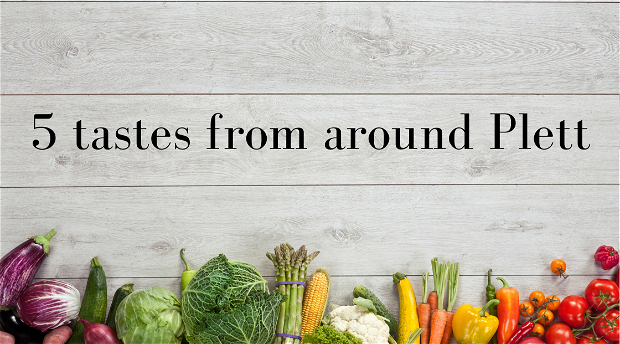 Aaah, winter in Plettenberg Bay. Calm, golden days tempered with chillier mornings and evenings are conducive to lazy late breakfasts, flavourful lunches, and comfortable, cozy dinners. Here are five tastes from around Plett that you could try this week…
Barrington's

Barrington's is a craft brewery, brasserie, bar, small hotel and kitchen garden in Plettenberg Bay. Expect a warm welcome and a menu that is artisanal and true to its location.
*New: Barrington's is in the process of adding new tapas to their menu, so be sure to give those a try. Below: The Brisket Bao & Kimchi Chicken Bao – perfect for pairing with a glass of Barrington's craft beer. Special offers every Friday between 2 – 6pm.
Luka Café

Luka Vineyards is owned by the Harvey Family. Having sailed across the world, they have settled on terrestrial soil at Luka and have recently opened the Luka Café at Luka Wine Estate.
*New: Their winter menu has been launched, so expect warming, comfortable dishes suited to the season. Below: Thai-inspired mussels with coconut cream and chili twist.
Adi's Kitchen

Another frequent traveller who has brought favourite international flavours to Plett is owner-operator of Adi's Kitchen, Adriaan. Located at Bayview Hotel, Adi's is offered as "simply good food", following Mark Twain's philosophy that travel broadens the mind and, in this case, the culinary mind.
Putting a local spin on flavours from around the world, Adriaan aims to delight with an out-of-the-ordinary menu and ever-changing specials.
The Burnt Orange

The Burnt Orange is Chef Gareth Gardiner's recently opened restaurant in Plettenberg Bay. The restaurant serves a variety of local and international dishes, inspired by Spain, Italy, and other European countries with the freshest, locally sourced ingredients.
The restaurant is complemented by a beautiful backdrop and an outdoor space overlooking the garden and river towards the mountains.
Nineteen89

Nineteen89 is a popular, family-owned restaurant in Plettenberg Bay. Friendly staff serve up a fresh fusion menu with a trendy vibe.
Originally from Plett Tourism