Food market meander in Plettenberg Bay
Posted on Tue April 2, 2019.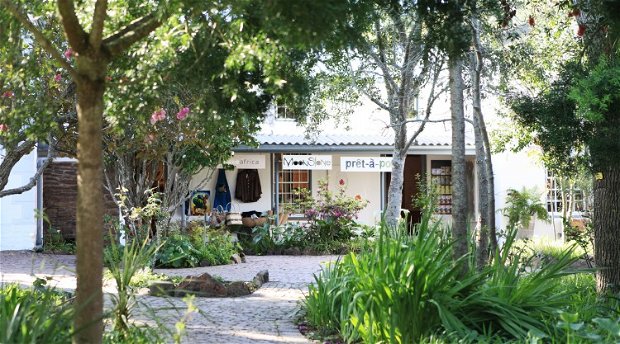 The lush Garden Route is as bountiful as it is beautiful. Local fair displays proudly at local markets dotted around the landscape and everything from organic veg to cheese to old vinyl's are up for grabs. Here is a short list of markets to visit.
The lush Garden Route is as bountiful as it is beautiful. Local fair displays proudly at local markets dotted around the landscape and everything from organic veg to cheese to old vinyl's are up for grabs. Here is a short list of markets to visit.  
The Heath is open every day and offers hand crafted furniture and other interesting household products, beauty products, clothing, jewelry, etc. The Cheeseman has a permanent stand at this location where visitors can sample and buy the most delicious handmade cheese and preserves. The Old Nick Midweek Market is a hive of activity, every Wednesday morning. Offering everything from nuts, fruit and veg, baked goods, preserves, charcuterie and much more, the market has become immensely popular with locals and visitors alike. The Potter,  open most days, is the purveyor of the finest pottery household and garden items this side of Texas. Handcrafted bowls, plates, cups, etc. are on display for the keen eye. Custom made items are available on request and your Plett home just wouldn't be the same without a little local pottery bling.
                                       Old Nick Village – Creative shopping, arts, crafts and restaurant
The Harkerville Saturday Market is the flagship of markets in the area. Over the past few years the goods available at this vibey market has increased in leaps and bounds and if you can't find it at the Harkerville Saturday Market, it simply isn't worth having.
The Global Village, off Piesang Valley Road, is one of those treasures that everyone who comes to the Garden Route must visit. As the name suggests, the trinkets, clothing, jewelry, art and bric-a-brac are collected from the corners of the earth and will keep you entertained for hours on end. Deciding what to buy may become a difficult thing, as everything is so absolutely fabulous. After a morning spent at the beach, you may be in the mood for a bit of shopping. The Market at Central Beach and Market on Main are perfect stop gaps for that shopping spree void you may have developing. Hats, glasses, clothing and costume jewelry, household trinkets and such bejewel the pavements, ready for a new home.   
On your way to the Crags area, Thyme & Again Farm Stall is an oasis of fabulous snacks, wine, preserves, baked goods, etc. to ensure a successful road trip. Mosey around and you'll be very pleased with what you find. A little further down the drag is Nature's Way Farm Stall. Delicious farm fair and dairy, plus of course all the little extras that make a farm stall rock, is found in abundance. Yes folks, market life in Plett is alive and well and makes for exciting shopping!
                                                  Thyme and Again Farm Stall in Plettenberg Bay
ANIMAL ALLEY IN PLETTENBERG BAY
Animal, bird and marine life in Plett is unlike any other. Very few regions offer the magnificence of ocean life on the one side of the street and forest life on the other. Where can you meet these extraordinary creatures? Let's have a quick look.
At the Plettenberg Bay Game Reserve, visitors have the pleasure of getting up close and personal with the Big 5. Big game right on your Plett doorstep is a luxury few get to indulge in. Whether you choose to crisscross the reserve on horseback or by jeep, there are plenty of interesting characters to see. African lion, African elephant, African buffalo, zebra, blue wildebeest, bontebok, bush pig, giraffe, Cape grysbok, caracal, crocodile, cheetah, hippo, honey badger, leopard and on the list goes. Observing animals in their natural habitat is really the best way to get to know them. Zoo's have their place in society but in Africa we are most fortunate to be able to interact with these beautiful creatures right in their own backyard. Worth every moment, this is a bucket list item of note.
                                                          Plettenberg Bay Game Reserve
When in Rome…or more to the point, when at the coast, the great blue yonder and her treasures within beckon all to come and exploration. A marine safari is one of those unique experiences that everyone who visits the warm shores of the Garden Route should indulge in. And there is no shortage of creatures to see. From whales to seals to dolphins and reefs, Plett is a melting pot of marine treasure. If you're in the mood for a very close encounter, then take a little swimming and snorkeling excursion with the cape fur seal. Energetic, acrobatic, curious and cute as a bug, the seals will creep into your heart for sure. Book a trip with Ocean Safaris and get wet!  
THE PLETT WINELAND'S MOST BEAUTIFUL TASTING ROOMS
South Africa's newest wine of origin region, Plett, is home to some of the most beautiful tasting rooms this side of the vine kingdom. Throngs of visitors to the region are drawn here to experience vineyard life especially. Boutique vineyards are very popular destinations for lovers of fine wine because unlike the bigger wine farms, the wine makers are often on-site to meet with guests and share their expertise and stories with them. It makes for a very personal experience and one that is treasured long after the last tipple has been had.
Newstead Lund Family Vineyards, in The Crags, is home to a stunning tasting room. What could be better than sipping on world class, award winning wines and bubbly all the while snacking on delicious, seasonable, local fair? Yes, that's the life. Authentic and intimate is their game and happy visitors is their fame. The perfect spot to veg out and enjoy the company of close friends, the tasting room is an integral part of a holiday treat and comes highly recommended.
A hop, skip and jump away, on the opposite side of the N2, is Bramon Wines. Hidden from the world, surrounded by vineyards and tucked away against the magnificent Tsitsikamma mountains, is a tasting room and restaurant that is terribly moreish. Deserving of a few trips at least, the venue screams exquisite produce and an exciting range of award winning wines and recipes. Unpretentious, tapas styled food, prepared with great care and served with passion is what you can look forward to. Wine and bubbly and 
                                                                         Bramon Restaurant   
BEST WINE BARS IN PLETT
Moving on from the serene vineyards of boutique wine farms to the discerning wine drinker's wine bar.  Simon's Bar at Emily Moon, is adorned with vintage motorboat engines and eclectic items decorating the walls and in the center of the room, stands proud a wood–fire pizza oven. The Bar stocks popular Cape wines and Simon's barman makes a mean cocktail to enjoy feet up, watching the sun set over the Bitou River. And, of course, as all experienced imbibers will tell you, one of the best accompaniments to a cold, crisp glass of wine is a pizza. At Simon's Bar, the artisan pizza rules supreme. As delicious as they are beautiful to look at, with a great selection of toppings, this Italian inspired meal is the perfect snack to enjoy alongside good wine.
The Sandbar, at the Plettenberg Hotel, is a space synonymous with style and luxury. A large selection of award winning wines to choose from, gives the visitor an excellent excuse to visit and revisit. Sit back and allow the skilled barman to wait on you, hand and foot. Take your tipple outside and watch the moon rise over the ocean. Start your evening the right way!
                                                       Simon's Bar at Emily Moon in Plett
Originally from Plett Tourism