How to capture that Plett feeling
Posted on Tue January 8, 2019.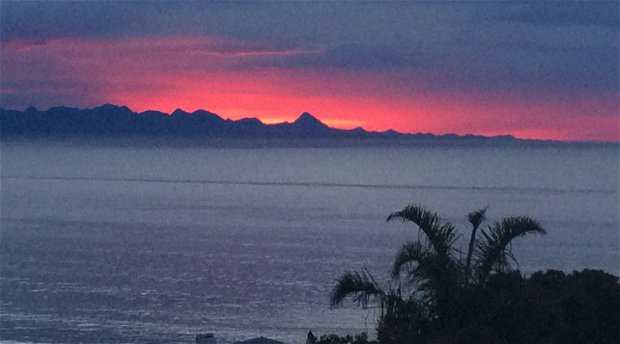 Plettenberg Bay has long since been an all-time favourite for all those in search of sunshine, warm(er) water than most of SA and a lifestyle that's hard to beat. A lifestyle so hard to beat in fact, that the social hashtag assigned to Plett has also become every visitor's mantra: 'Plett, it's a feeling.'
For as long as I can remember, I've been escaping the city noise of my home in Cape Town and coming to this slice of coastal heaven as regularly as possible. With friends, family and clients all Plett-side, I've battled for my square inch of beach space and Enrico sundowner spot during the season, but also enjoyed the much quieter version of this vibey seaside town we all know and love. Winter in Plett is something I've come to appreciate as a chance to reconnect with nature and hone in on 'quiet time'.
Having been involved in the media industry and working as a TV travel presenter and radio presenter for the past six years in South Africa has meant I've seen my fair share of beautiful places. I have come to know the faces behind the lodges and heard many success stories and initiatives. This lifestyle does have one downfall though; it means you're constantly on the conveyor belt.
We all tend to glorify being busy these days and I think that's why Plett has earned the top spot in my heart; it's the place where I'm able to slow down a bit. With its lifestyle and everything else on offer, it encourages a 'live in the moment' mindset. There's a reason why coming here feels like coming home. People in Plett know one another. They choose to connect not only over dinner-parties and planned events but also while walking on the beach or queuing in the shops. They allow themselves the time to stop the multi-tasking and breathe it all in, simply enjoying the simple pleasures of life.
This article is all about how to get that 'Plett feeling' and whilst there are my non-negotiables in the Plett 'must do' list, the 'feeling' I'm referring to is the one we all anticipate and long for, come each December. The winding down, shutting down the busy-ness of your brain, allowing for a sense of chill and well-being to wash over you and make all life's little stresses seem much less of a problem, and after an extra G&T with a sprawling beach view, like no problem at all. So, whether you're after summer-time buzz or a little more time to stop and smell the roses, I say 'different season, different spoils': no place delivers quite like Plett.
If the drive along our stupendously scenic Garden Route and your playlist of choice isn't enough to tip you over the edge into full-blown holiday mode, here are a few of my favourite local finds to supply a cheat sheet to weekend happiness. The Plett Winelands, with farms dotted between Harkerville and the Crags, offering a generous Plett-take on the standard tasting glass and delicious homemade eats along the route, this is a whole weekend offering in itself.
There is a trend to showcase a natural approach to hosting with seasonally changing platters enjoyed on stylish stoeps, like you will find at Newstead Vineyards, have become a top priority whenever I'm this side of the Western Cape winelands. My perfect country escape and one of my favourite local families are the good guys behind Tamodi Lodge in the Crags. A place where you willingly swap your iPhone alarm for the choice playlist of the teeming birdlife of the encompassing forest. Need I say more?
Something that needs discussing and is a hot topic for debate is the best sundowner spot in Plett. The Lookout has been a firm favourite for years, with several new kids on the block, including The Bungalow Beach Bar and Sky Villa Boutique Hotel, are, in my opinion, big contenders for me personally. With 360 degree views of the Keurbooms lagoon (where I caught my first fish and learnt to waterski) and the ocean below, this place wows at every turn. Sky Villa specializes in a sunset– appreciation masterclass where all are welcome to come and get in on the action.
The Bungalow has become the go-to for me to catch up with all my friends and family without having to pick up the phone once. If the series 'Friends' has 'Central Perk' coffee shop as its meeting point, the Plett locals seem to have appointed The Bungalow as their chief watering hole. Rain or sunshine, there'll be hammocks and lazing around the Milkwood trees, and in summer on Friday evenings, you can close your eyes and be transported to Ibiza with a DJ set from local legend, Oliver, and other talented muso's. The good news is that this setting and the distant sounds of crashing waves, producing all those feel-good endorphins are actually even enhanced when you open your eyes and realize you're not in Ibiza. You're paying in Rands, and could possibly still make the last round of 'two-for-one' specials.
From the beach to the bar, and then the long list of options for where best to enjoy your evening meal in Plett, one thing's for sure, foodies are not short-changed here and the list of go-to gourmets is a lengthy one. Ristorante Enrico, on the beach, will always be a firm personal favourite. I can't seem to leave Plett until I've had at least one puffed-up foccacia 'Bomba' and the Rump Strips main with parmesan and rocket. I know I'm not the only one who will be coming back for this speciality dish time and time again. The Golden Palm is another gem in my books, for 30 square metres worth of eccentric, food-fusion in central Plett. True to their hashtag #noodleinyourface and innovative social dining concept, you'll leave sated, smiling and with golden cat statues waving you goodbye.
Even when you've forgotten to watch the clock, true to form here, you'll never be able to fit in all the adventure options that go hand-in-hand with living on this golden coast, enjoying arguably one of the best climates in the country. Don't you even think of leaving home without packing in your walking shoes, surfboard, bodyboard, sunscreen, beachbats… the list goes on. Plett may offer a slower pace of life for those that appreciate it, but you could tick off a new activity every day for a year and still be spoilt for choice.
From kayaking to Robberg point, sunset cruises and the non-negotiable Robberg walks and cave exploration, days here, despite the sunshine levels, languishly flow into one another, and life is too good not to toast to it, even if it is before 5pm 
Originally from Plett Tourism