Self guided excursions and guided tours
Posted on Thu October 10, 2019.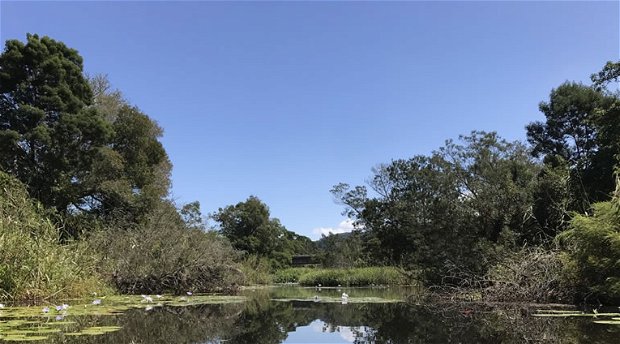 Plett has a number of tours and trails that are either self-guided or led by a tour operator. Take a look at the list below for some ideas…

Plett has a number of tours and trails that are either self-guided or led by a tour operator. Take a look at the list below for some ideas…
Bitouvlei Bird Hide
A bird hide on the edge of a large floodplain pool, home to large numbers of migrant birds who gather in the late afternoon and early morning. You will get an unobstructed view of wading birds such as stilts, whimbrels, plovers, as well as a number of birds such as warblers that hide in the rushes and surrounding saltbush.
Bitou River Lapa and Saltbush Walk
A fascinating self-guided walk taking you through two distinct environments – the floodplain flats interspersed with pools and side-channels and edged with rushes and saltbush that houses some distinctive, elusive species such as the Lievaillant's Cisticola and warblers; and the riverside thatched shelter that provides a perfect viewing point for kingfisher, ducks, herons, as well as the distinctive lee-side fynbos hillsides that are home to the golden oriole, shrikes, flycatchers and canaries.
Here you'll want to linger in the shady peace, and possibly spot the resident fish eagles.
Bitou Wetland Drive
Guided self-drive along the eastern and western shores of the Bitou wetland and environment. A rich diversity of water, grassland and thicket birds. BirdLife Plett will lead this tour.
Boschrivier Farm Birding Outride
Take a ride on horseback across Wittedrift's oldest farm where you can view birds and nature from a different perspective. The open fields, pecan-nut grove, riverside and areas of natural forest are home to a wide range of birds including jackal and forest buzzards, black-headed oriole and Rameron pigeon. Boschrivier's horses know this route well and will give you a safe and enjoyable ride.
Fynbos Walk and Bitou River
Guided by a qualified local guide who will take you through the unique fynbos eco-system flanking the Wittedrift honeybush tea farm, the path leads down a drier leeside slope to the western shore of the Bitou River, and follows its course past reed beds, milkwoods and indigenous bush back to the bridge across the Wittedrift Main Road. This route gives you the full experience of the diversity of the Wittedrift vegetation and the birds that live there.
Giraffe View
Nestled among the hills at the end of Wittedrift's Stofpad, Giraffe View's grasslands and forest fringes are home to some of the more spectacular birds to be found in the area, including the secretary bird, Knysna turaco and spotted eagle owl. Guided by BirdLife Plett. This is a special opportunity to view birds at this spectacular destination at a discounted festival price. Giraffe View will donate a portion of the proceeds to the Wittedrift Way programme.
Plettenberg Bay Game Reserve
The famous Plett Game Reserve is offering an afternoon birding drive at a special rate, presenting an opportunity for birding enthusiasts to explore the grasslands flanked by the spectacular Tsitsikamma mountain range.
This two-hour guided drive will concentrate on the bodies of water at the deepest corners of the reserve which is now home to two secretary birds who were rescued and released here after the devastating fires of 2017. Other birds you are likely to encounter on your drive are heron, ducks, vultures; and a variety of raptors, plovers, doves, kingfishers, warblers and weavers.
Riverside Route
Guided by a qualified local guide, this delightful walk along the wooded banks of the Bitou River will take you next to the pools and reeds that are home to ducks, waders and weavers, some of the birds that feed off the insects, frogs and small reptiles that inhabit this area. You will be among the first to walk this path which has been freshly cut to give you a view into this waterside world.
Uplands Drive
Guided self-drive along the R340 tarred road towards the Prince Alfred Pass. BirdLife Plett will take you to the open grassland and forest edges rich in raptors and home to the rare Denham's Bustard. The drive ends at Bella Manga Country Escape where visitors can stroll along the forest edges and grasslands at their leisure.
Originally from Plett Tourism