Trails galore at Cairnbrogie
Posted on Tue September 21, 2021.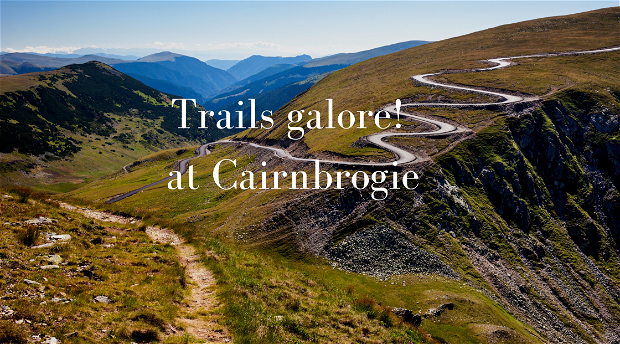 If you've never been to Cairnbrogie, you may be forgiven for thinking that it's just a dairy farm or the final day's ride of the Dr Evil Classic MTB. Cairnborgie is so much more than either of those, it's a family-friendly destination for all who love the outdoors with a veritable buffet of activities to enjoy along the Harkerville section of Plettenberg Bay.
Cairnbrogie is perhaps best known for its mountain biking trails (some of which travel along the dramatic coastline) and pump track. The trails range in distance and difficulty from 1.3 – 11km offering some challenging, and some kid-friendly, rides – there is something for everyone who rides.
Speaking of riding – horses from the Griqua Heritage Herd call Cairnbrogie their home. These confident, sure-footed horses are available for horseback riding and revenue generated from the outrides assists with meeting their basic needs and developing their young owners' horsemanship and riding skills on the farm. African Hoofprint NPC ensures that this special local herd and their owners have the necessary care and riding gear. Booking is essential to experience the lovely Kranshoek area on horseback.
Hikers, walkers, and dog owners can enjoy a variety of trails through Cairnbrogie. While dogs are limited to four designated trails, hikers have 18km of trails to explore within the protected Robberg Coastal Corridor and exclusive access to Cairnbrogie's beaches. Birding is popular through the forest and the coastal fynbos. Birders and fishing enthusiasts will enjoy a visit to one of the farm's dams, perhaps for a spot of catch-and-release bass fishing. When Level Four is over, visitors can also enjoy a bite to eat at Cairnbrogie's Café. We're reasonably sure you'll find something to keep yourselves busy at Cairnbrogie this holiday.
Find out more at cairnbrogie.co.za
Originally From Plett Tourism