What to do in Plett in a day?
Posted on Wed March 31, 2021.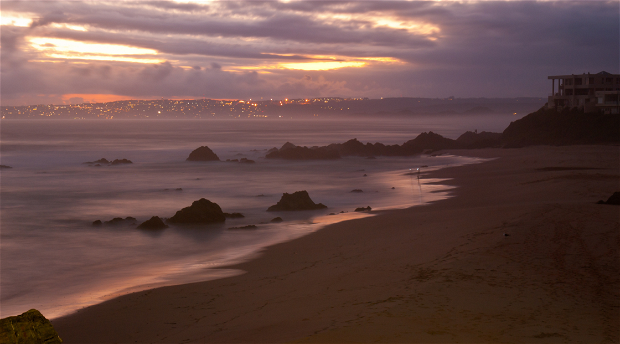 "Plett", accurately known as Plettenberg Bay, is a trendy beach town located on the Garden Route in South Africa's Western Cape.
What to do in Plett in a day?
 
"Plett", accurately known as Plettenberg Bay, is a trendy beach town located on the Garden Route in South Africa's Western Cape. 
Plett is approximately a 6-hour drive from Cape Town and doing a self-drive to this lovely beach town is best done by renting a vehicle and enjoying the beautiful views along the East Coastline. 
You can conveniently book from Drive South Africa. Commended for exceptional service, Drive South Africa is your one-stop-shop for comprehensive vehicle hire. From 4×4 rental to luxury rentals – offering a wide range of vehicle hire to choose from.
There are various things to do in Plett and many locals and international rave about the unique attractions, outdoor experiences, fun activities and beautiful sea view scenery. Whether passing through on your self-drive or staying at nearby accommodation, be sure to check out some of the following things to do in Plett.
 
OUTDOOR ACTIVITIES
There are many outdoor activities ranging from hiking trails, shops, adventure activities to watersports and more. Here are just a few to mention:
 
Hiking Trails
Robberg Hiking Trail:  One of the prominent and well-known trails in Plett. The scenery is breathtaking, following a circular trail along the Robberg Peninsula with two shorter versions available with easy to moderate choices. An entry fee can be paid at the gate upon arrival at the Cape Nature Entrance. 
Nature's Valley Network Trails: This is an easy to moderate hike, ranging from an hour hike to a few hours walk-about. You can pack a picnic lunch and swim in the salt river while taking walks that start at De Vasselot campsite. Views of the ocean and river are seen all along the trail, adding the forest atmosphere. Great for experienced hikers, families with small children and photographers alike. 
 
Adventure
Canyoning known as Kloofing: This activity is really for everybody. Here you will explore the river in the hidden valley of The Crags located outside Plett. Canyoning in one of the most scenic locations. You basically will be guided with a professional guide down a river which is situated in the canyon. You will move down the river by various means that vary from short walks, hiking, scrambling down rock, floating at times, and abseiling. 
Whale watching in Plett. Each outing lasts for about two hours. It's a fun experience for the whole family to go sailing along the whale coastline seeing sea life such as dolphins, seals, great white sharks and WHALES. There are 37 species of whales and dolphin in South African waters. Ideally, the months of June – November are great for whale watching.
There are plenty other activities such as skydiving, seal divings, Tsitsikamma Canopy Tours and nearby Bloukrans bungee jumping. Contact your local tour operator for more information. 
 
WILDLIFE ACTIVITIES
If you want to experience something closer to an authentic safari experience, then Plett has the following options to choose from:
 
Plettenberg Game Reserve
Plettenberg Bay Game Reserve offers great day activities which range from two-hour game drives to horseback safaris. Covering an area of 2,200 scenic hectares, the reserve has 4 of the Big 5, including elephants, leopards, rhino, antelope, giraffe, zebra, hippos and more. It is located 21 km for Plett and close to the Elephant Sanctuary, making for a double dose of wildlife fun.
 
Monkeyland Primate Sanctuary
This makes for great fun for the whole family. Monkeyland is the world's first roaming multi-species sanctuary and located in the Crags near Plett. Comprising of almost 12 hectares of indigenous forest where a variety of monkeys are fostered and cared for. They also educate and create awareness of the threats and challenges these primates face. 
Other great places with wildlife in Plett are Tenikwa Wildlife and Rehabilitation, Birds of Eden and Jukani Wildlife Sanctuary. 
Whether you are just passing through Plett or staying over, there are many things to do. Being surrounded by a beautiful mountain backdrop with indigenous forest, fabulous beaches, best of nature will leave you in awe. 
Originally from Plett Tourism