Wine Tasting in Plettenberg Bay.
Posted by Kim on Thu August 18, 2022 in
Wines
.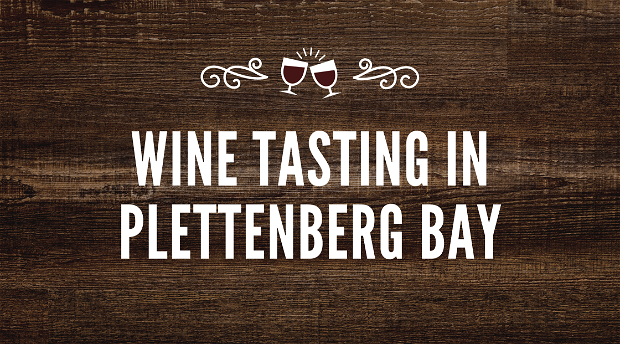 Love wine? So did the Greeks. So much so, they had their own god who presided over wine; Dionysus. If he were in South Africa, he would certainly set up shop in Plettenberg Bay. The earliest evidence of Greek wine dated as far back as 6,500 years ago, where wine was produced on a household or communal basis. Their trade in wine became extensive across the Mediterranean, and became highly prestigious in Italy under the Roman Empire.
Here are the 5 top places worthy of Dionysus:

This newly established vineyard lies between Kurland and Plettenberg Bay. The Bitou Tasting Room will be coming soon, but wine lovers are able to order Sauvignon Blancs and Méthode Cap Classique online.
Situated within the mountainous area known as The Crags, it was the first estate to pioneer vineyards within the Plettenberg Bay area. Winning national and international awards for their Méthode Cap Classique and still wines, the Bramon Wine Estate is a place not to miss!
The estate also has a restaurant where you will be able to enjoy the beautiful view of the Tsitsikamma Mountains!
With great wines to choose from, as well as a restaurant known for its tasty dishes, this is an experience for the whole family. Enjoy the wide range of wine tasting. The usual saying "I'll only have one glass, please," will quickly become, "I had one too many!" The staff are friendly and the owners know exactly what your taste buds need to sooth your soul!
With extreme dedication, patience and knowledge of the landscapes, Plettenvale Boutique Vineyard has become a favourite amongst locals and visitors. Scouting to become the "Champagne District", the vineyard is cultivated in cool climatic conditions, planted on the north slopes for the cool sea breeze, the end results are excellent Pinot Noir, Chardonnay, Brut Rose and many more. The Dry Rose is carefully picked by the same grapes used to produce the Méthode Cap Classique, making wine making a work of art and love!
Not only a dynamic vineyard where you can satisfy your taste buds with some of the finest wines vintners are known for making, but also has a stunning venue fit for weddings. Found along the Plettenberg Bay wine route, the vineyard also has a restaurant fit for the whole family. Kay and Monty Vineyards produces a superb crisp Sauvignon Blanc as well as dry Chardonnay MCC.